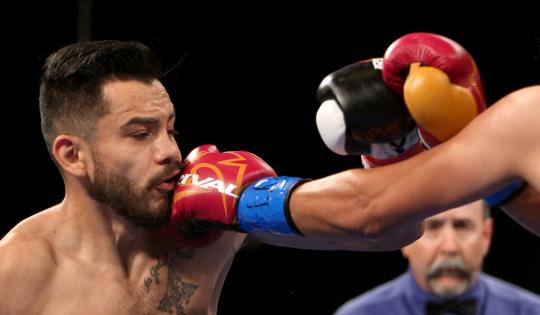 JUAN ANTONIO SUAZO # 95499-308
FCI PHOENIX
FEDERAL CORRECTIONAL INSTITUTION
37910 N 45TH AVE
PHOENIX, AZ  85086

JUAN ANTONIO SUAZO
REGISTER NUMBER: 95499-308
DOB: NEED
AGE: 37
RACE: WHITE
SEX: MALE
LOCATED AT: Phoenix FCI
RELEASE DATE: 04/26/2021

Words from Juan Suazo ~ Click here

Make a difference in ending cannabis prohibition and donate to POW420 today -
pow420.com/donate_to_pow420

Ex-Professional Boxer Sentenced for Marijuana Trafficking
TUCSON, AZ—On March 25, 2015, Juan Antonio Suazo, 34, of Tucson, Ariz., was sentenced by Chief U.S. District Court Judge Raner C. Collins to 84 months in prison and fined $15,000. Suazo pleaded guilty on Dec. 2, 2014, to conspiracy to possess with the intent to distribute more than 100 kilograms of marijuana.
In 2009, Suazo, a former Golden Gloves champion and ex-professional boxer, supplied 300- to 350- pound loads of marijuana on multiple occasions to the buyers for distribution in several states including Nebraska, and received in excess of three million dollars in return. The U.S. government seized approximately one million dollars in the course of the investigation.
The investigation in this case was conducted by agencies participating in the Organized Crime Drug Enforcement Task Force. The lead agencies were the U.S. Drug Enforcement Administration and the Federal Bureau of Investigation assisted by the Internal Revenue Service- Criminal Investigation. Other participants included the Tucson Police Department, Arizona Department of Public Safety, and the Arizona Department of Transportation. The prosecution was handled by Anthony E. Maingot and Heather Sechrist, Assistant U.S. Attorneys, District of Arizona, Tucson.
To send money, books, mail, anything please go to -