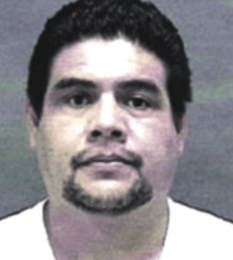 HECTOR RUBEN MCGURK # 25843-180
FCI TUCSON
FEDERAL CORRECTIONAL INSTITUTION
P.O. BOX 23811
TUCSON, AZ  85734
HECTOR RUBEN MCGURK
REGISTER NUMBER: 25843-180
DOB: 11/29/1959
AGE: 58
RACE: WHITE
SEX: MALE
LOCATED AT: Tucson FCI
RELEASE DATE: LIFE 

Words from Hector McGurk ~ Click here

Make a difference in ending cannabis prohibition and donate to POW420 today -
pow420.com/donate_to_pow420

Hector "Ruben" McGurk was charged on August 18, 2002 and went to trial in December of 2004. At this trial he was acquitted of Count 2 – Importation of marijuana. At this trial the defense did not offer any exculpatory documents and no defense witnesses were called the jury simply did not believe the government proved its case.
In April of 2005 Ruben was retried on conspiracy to possess and distribute marijuana and conspiracy to money-launder. At this trial, Hector was convicted and sentenced to life without parole. Ruben is a first time offender and there is no violence in the case or his past. Conspiracy is a charge that only requires testimony rather than physical evidence.
Until this year Ruben had been incident free in the BOP even though as a nonviolent marijuana offender he was housed with inmates convicted of violent crimes. This demonstrates an inordinate amount of self-control. 
Because he is housed far from his family, for economic reasons he has not have visits for eight years.
To send money, books, mail, anything please go to -