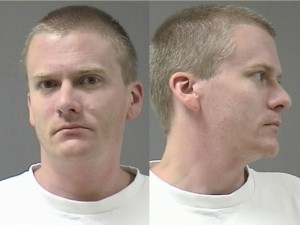 JUSTIN LANE FLOR # 11359-046
USP MARION
U.S. PENITENTIARY
P.O. BOX 1000
MARION, IL  62959

JUSTIN LANE FLOR
REGISTER NUMBER: 11359-046
DOB: 2/12/77
AGE: 39
RACE: WHITE
SEX: MALE
LOCATED AT: Marion USP
RELEASE DATE: 07/09/2021

Words from Justin Flor ~ Click here

Make a difference in ending cannabis prohibition and donate to POW420 today -
pow420.com/donate_to_pow420

Miles City Father/Son duo plead guilty to marijuana charges.
Richard Giles Flor, Justin Lane Flor, And Sherry Lyn Flor Sentenced In U.S. District Court
Miles City medical marijuana family sentenced
Justin was sentenced 4/19/2012

Justin Flor plead guilty to conspiracy to manufacture, distribute, and possess with intent to distribute marijuana.

HELENA — A judge Thursday sentenced three members of a Miles City family of medical marijuana providers to prison after they pleaded guilty to drug charges following a federal crackdown on Montana medical pot operators last year.
Richard Flor, his wife Sherry and their son Justin ran a medical marijuana operation out of their home and from a Billings dispensary. Richard Flor was a co-owner of Montana Cannabis, one of the state's largest medical pot operations and a target in the March 2011 raids by federal agents on marijuana providers across Montana.
The raids targeted large-scale medical marijuana operations, casting a pall on a once-booming industry while the providers argued that they were in compliance with state law. The U.S. Attorney's Office, citing a ruling by U.S. District Judge Donald Molloy in another case, said when a state medical marijuana law conflicts with the federal Controlled Substances Act, the federal law prohibiting the manufacture and distribution of marijuana prevails.
After a five-hour hearing that included emotional testimony from Richard and Sherry Flor's daughter, U.S. District Judge Charles Lovell passed down the harshest sentences related to those raids.
Lovell sentenced Richard Flor to five years imprisonment on a charge that he maintained a drug-involved premises. Flor, 68, suffers from numerous ailments, and Lovell recommended that he be evaluated by federal prison hospital officials to determine what facility would be best suited him.
Sherry Flor was the bookkeeper for the family's Miles City operation and tended the plants growing in the backyard. Lovell sentenced her to two years in prison after she pleaded guilty to money laundering and conspiracy to manufacture, distribute and possess with the intent to distribute marijuana.
Justin Flor operated the Billings dispensary and also tended to the plants growing at the home. He was sentenced to five years in prison on the conspiracy charge and after he was found to have violated the conditions of his release after his arrest last June.
To send money, books, mail, anything please go to -