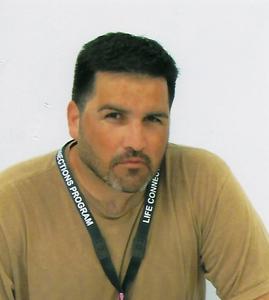 ISMAEL LIRA # 45946-180
USP TERRE HAUTE
U.S. PENITENTIARY
P.O. BOX 33
TERRE HAUTE, IN  47808

ISMAEL LIRA 
REGISTER NUMBER: 45946-180
DOB:
AGE: 40
RACE: WHITE
SEX: MALE
LOCATED AT: Terre Haute USP
RELEASE DATE: LIFE

Words from Ismael ~ Click here

Make a difference in ending cannabis prohibition and donate to POW420 today -
pow420.com/donate_to_pow420

Ismael ~ Life for Pot
Ismael is a 40 year old nonviolent marijuana offender who has been incarcerated since he was 27.  Ismael was charged with conspiracy to possess with the intent to distribute a controlled substance.  The substance was 100 kilograms or more of a detectable amount of marijuana.  Aside from a dui when Ismael was younger, this was his first offense.  This nonviolent marijuana offender has been incarcerated since 2004.

Ismael exercised his 6th Amendment right to trial, received the trial penalty and was sentenced to life.  Through Conspiracy Charges and electing to go to trial, Ismael was designated a kingpin.  

Ismael has an impressive prison resume.  He has taken ACE Electrical Trade Introduction to Carpentry USP Yoga Classes Painting, Custodial Maintenance, Rel SVC Reentry Class, Transition Reentry Class, Lether Class, Health and Nutrition, Vocational Business Management Computer Classes and many more.  He has a positive attitude and still has hope.