How can a prisoners location be 'UNKNOWN"? According to the Bureau of Prisons since August of 2014 Andy Cox #89487-020 location has been unknown- NOT IN BOP CUSTODY.  POW420 did Voice your inmate concerns as to where Andy was located. BOP responded- Unfortunately, as the inmate is not currently housed at FCC Pollock, information pertaining to him cannot be released.  You can continue to visit the BOP website to check his location.  Which, ironically is why I was asking where he was- if not at FCC Pollock then where is he? We continued to play cat and mouse for months on Andy's location. After, numerous letters and mass emails Andy's location was posted on bop.gov. Granted he is at a Transfer Center and his location will be changing we are happy to have finally location  Andy after almost 7 months of MIA ~ Welcome Back Andy.

Please, write to Andy as soon as possible and show him some support. 
ANDY COX # 89487-020
FTC OKLAHOMA CITY
FEDERAL TRANSFER CENTER
P.O. BOX 898801
OKLAHOMA CITY, OK  73189




Letter of support from Adela to Andy 2-27-2015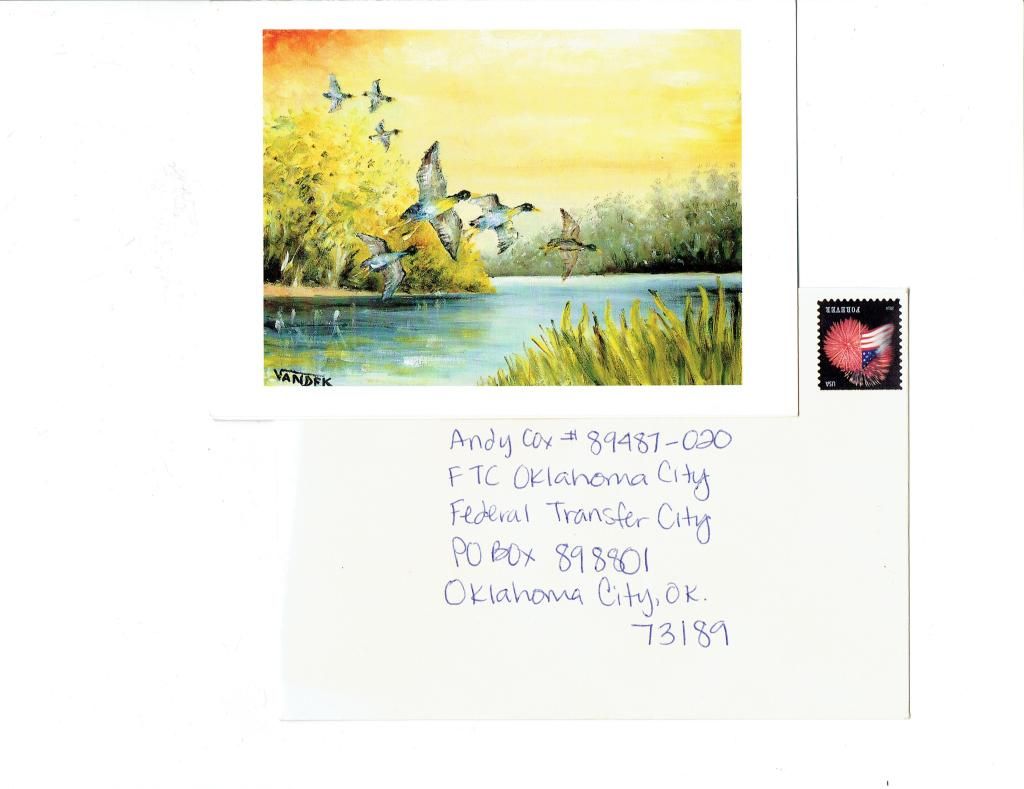 Do you like this post?
---