123 pounds of marijuana found in car with Colorado plates during Ohio traffic stop

Kelly Harding, 47, and Craig Voigt, 46 were arrested in West Jefferson, Ohio. January 13, 2016 Ohio State Highway Patrol pulled over a 2014 Subaru Station Wagon with Colorado plates on the I-70 between Dayton and Columbus. Which of course lead to a drug-sniffing dog as they were pulled over for  for allegedly following to closely. You make the connections?

A drug-sniffing dog alerted to the vehicle and a warrant was obtained to search it.  Kelly and Craig are both from Carbondale, Western Colorado. Sadly both men are now facing felony charges because cannabis  found in their car during a traffic stop in Ohio- had it been Colorado would they still have been arrested? 
Law enforcement claims to have found 123 pounds of marijuana. Law enforcement want to believe that 123 pounds of marijuana is worth around $615,000. WOW! That is $5,000 a pound. Unheard of in the cannabis industry and community.
Horrifically, Harding and Voigt face charges for possessing and trafficking marijuana. Both men are facing up to 16 years in prison and a $30,000 fine. 16 YEARS FOR A PLANT? No-one belongs in jail for a plant.

I search VineLinks.com and discovered both men are in custody at Tri-County Regional Jail.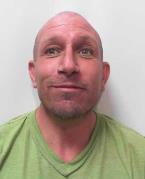 CRIAG ANDREW VOIGT # 66613
DOB: 11/13/1969
AGE: 46
RACE: WHITE
SEX: MALE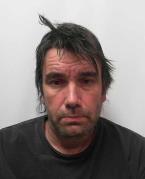 KELLY LANCE HARDING # 66612
DOB: 4/23/1968
AGE: 47
RACE: WHITE
SEX: MALE


POSSESSION OF DRUGS - MARIJUANA
Tri-County Regional Jail
4099 State Route 559
Mechanicsburg, Ohio 43044
Do you like this post?
---