Stephanie has been released. Welcome home.

Words from Stephanie. Sharing letters from Stephanie allows you to understand Stephanie's story in his own words. Please, read with compassion being in prison for pot is not easy, being a non-violent drug offender surrounded by murders and rapist is life changing. Remember, that no-one belongs in jail for a plant.

STEPHANIE PEPPERS # 26109-058
RRM Raleigh
RESIDENTIAL REENTRY OFFICE
P.O. BOX 7000
BUTNER, NC  27509
RELEASED DATE: 12/8/2015




Letter from Stephanie 1-30-2015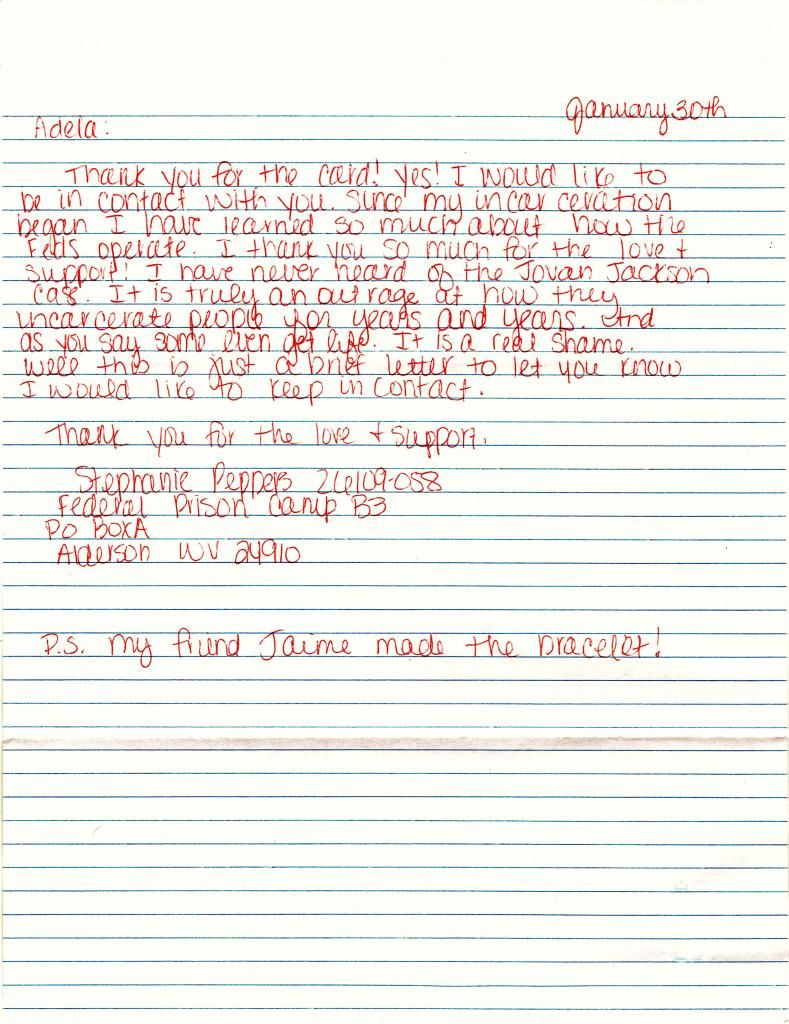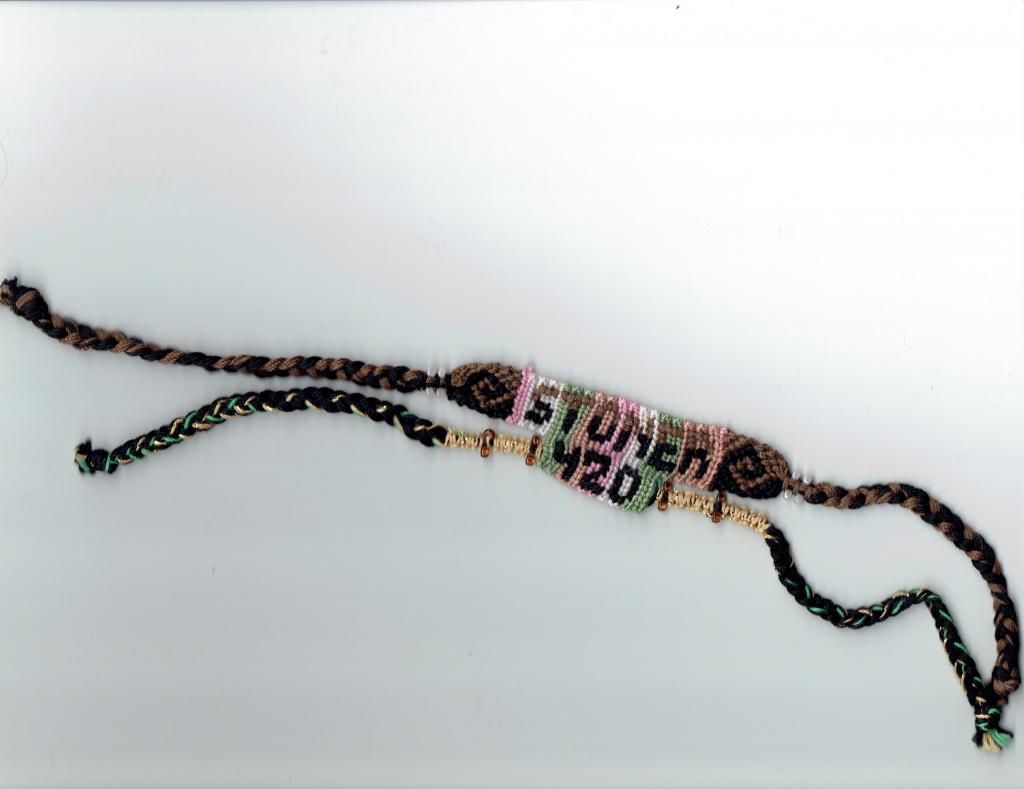 Email from Stephanie Corrlinks 3-29-2015

Hey Adela!! I got your newsletter and loved it!! I wanted to say hello and also let you know that if you know of anyone else that wants to write prisoners for friendship or if they are activists or anything really, feel free to give them my name and address. I love to meet new people! I'm hoping to get out this year with the changes in the drug laws and would love to become an activist also!! Talk to you soon!
---
Stephanie has been released. Welcome home.




STEPHANIE PEPPERS # 26109-058
RRM Raleigh
RESIDENTIAL REENTRY OFFICE
P.O. BOX 7000
BUTNER, NC  27509

STEPHANIE PEPPERS
REGISTER NUMBER 26109-058
DOB: 3/25/1974
RACE: WHITE
SEX: FEMALE
RELEASED DATE: 12/8/2015

Sponsor a POW420 ~ Stephanie Peppers

Words from Stephanie Peppers

Inmate Search ~ BOP

US vs. Peppers
5 fugitives sought in drug case with Charlotte ties
Stephanie was a probation officer who became romantically involved with Parker Coleman also in prison for pot. It is believed that  Stephanie gave Parker $5000 to start a marijuana business.  She is in prison for marijuana trafficking and money laundering. 

I have never seen such a tremendous case. It is insane to see how many people got arrested in this sting operation, not to mention this investigation is still on going. To date, 47 defendants have been sentenced and 11 are awaiting sentencing.

To send money, books, mail, anything please go to -  
---