This is a request to Charles Samuels Bureau of Prison Director to use Title 18 U.S.C 3852 (c) (1) (A) (i) to reduce life sentences on behalf of Andy Cox, Bruce Harrison, Corvain Cooper, Craig Cesal, and Craig Frazier...all serving LIFE sentences for marijuana.

Title 18 U.S.C  3852 (c) (1) (A) (i) authorizes the Court, upon motion of the Director of the Bureau of Prisons, to modify a term of imprisonment upon the finding that extraordinary and compelling reasons warrant the reduction.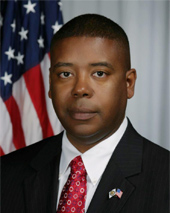 ANDY COX # 89487-020




BRUCE WAYNE HARRISON # 18373-018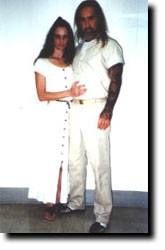 CORVAIN T COOPER #  64301-112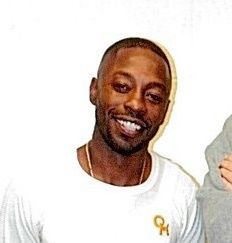 CRAIG CESAL # 52948-019




CRAIG WILLIAM FRAZIER # 09182-046


---


CORVAIN T COOPER #  64301-112
USP Atwater
U.S. PENITENTIARY
P.O. BOX 019001
ATWATER, CA  95301

CORVAIN T COOPER
REGISTER NUMBER: 64301-112
DOB: 11/2/1979
AGE: 38
RACE: BLACK
SEX: MALE
LOCATED AT: Atwater USP
RELEASE DATE: LIFE 

Words from Corvain Cooper ~ Click here

Make a difference in ending cannabis prohibition and donate to POW420 today -
pow420.com/donate_to_pow420

Man sentenced in Charlotte for trafficking tons of marijuana

Corvain Cooper was sentenced to life in prison shipping marijuana into Charlotte, federal officials said.
Corvain Cooper, 34, of Inglewood, Calif., was sentenced Wednesday in a federal courtroom in Charlotte. He and two co-defendants, Evelyn LaChapelle and Natalia Wade, had been convicted last Oct. 18 following a three-day trial.
Court records show Cooper had been charged with conspiracy to distribute and to possess, with intent to distribute, at least 1,000 kilograms of marijuana.
According to federal court documents and evidence presented at the trial, the marijuana was shipped to the Charlotte area in commercial crates and overnight delivery packages. During the trial, federal prosecutors alleged that more than 35 tons of marijuana was shipped to Charlotte and millions of dollars funneled back to suppliers in California.
Cooper was arrested in California on Jan. 28, 2013, as part of an investigation nicknamed Goldilocks. More than 55 people have been convicted for marijuana trafficking, money laundering and firearms violations during the past five years as a result of the investigation, according to federal authorities.
Cooper received a life sentence because of the drug amount involved and because of two prior felony drug convictions in California, authorities said. Federal sentences are served without the possibility of parole. LaChapelle and Wade are awaiting sentencing.

Inmate Search ~ BOP
To send money, books, mail, anything please go to -  
---