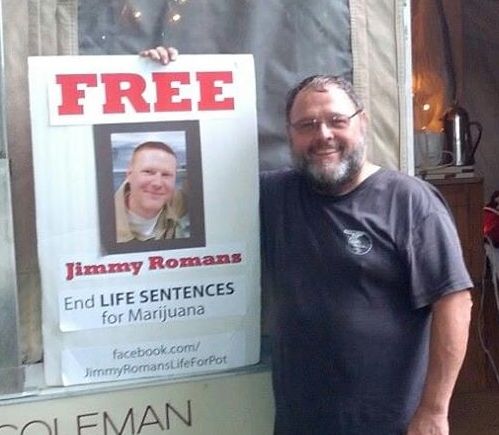 When good deeds go unnoticed I feel like shouting 'THANK YOU!' 

So, to share some good news and good deeds. POW420 would like to thank Dennis Boisvert for all his unseen good work. Dennis donates a lot of money to our brothers and sisters locked up for marijuana. Donations to those in prison for pot who make .09 - 71 cents an hour $10 is a lot of money. 

Every time a shout out for help happens Dennis is always the first to step up. If you get a phone call from a pot prisoner you could probably thank Dennis for them to have the ability to call you. So, as an attempt to spread good news POW420 is asking that you share you letters, donations, emails, photos of you helping our brothers and sisters locked up for cannabis. 

Will you be the next featured Freedom Fighter??

Thank you Dennis Boisvert for you awesome donation to Jimmy Romans for $20.




To donate directly please use these websites:

Federal Bureau of Prisons

Sending Packages

Sending Money

JAMES R ROMANS # 10195-028  'Jimmy'
FCI Terre Haute
FEDERAL CORRECTIONAL INSTITUTION
P.O. BOX 33
TERRE HAUTE, IN  47808 


We together will end cannabis prohibition. We all need to take ACTion to end cannabis prohibition. We at POW420 would like to give out a big thank you to Dennis our featured Freedom Fighter. No-one belongs in jail for a plant.
Do you like this post?
---