Words from Judah. Sharing letters from Judah allows you to understand Judah's story in his own words. Please, read with compassion being in prison for pot is not easy, being a non-violent drug offender surrounded by murders and rapist is life changing. Remember, that no-one belongs in jail for a plant. 

JUDAH PRINCE # 19947-031
KANSAS UNIT CELL 405
FCI PEKIN
FEDERAL PRISON CAMP
P.O. BOX 5000
PEKIN, IL  61555
RELEASE DATE: 03/12/2018





Letter from Judah 3/2/2015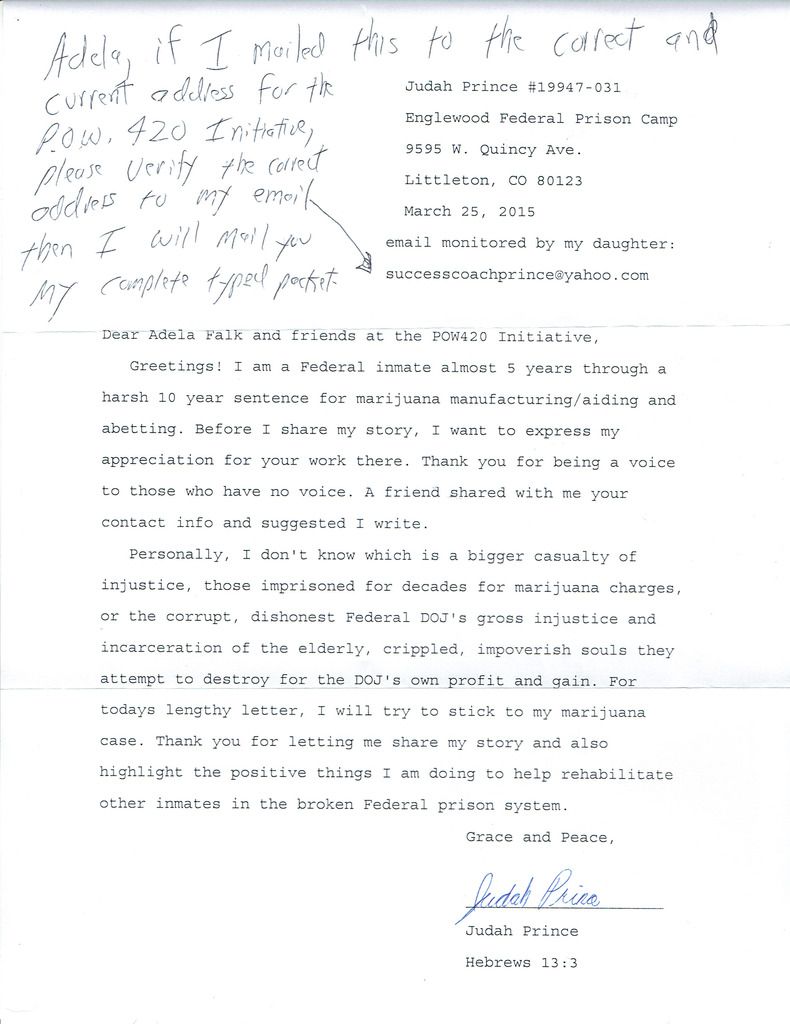 Letter from Judah 10/31/2016


Adalyn & Tayler Nov 2014 - 2 year old photo of my oldest Grandkids, Taylor and Adalyn. Adalyn from Olathe KS. I've seen them once every 2 years over the last 6 years.



Lincoln Aug 2015 - My Grandson Lincoln from Wichita KS. Whom I've never seen. His dad, (my youngest son named Shawn) I haven't sen my son Shawn in over 7 years because the BOP keeps moving me all over the US.



My Granddaughter Natallie from Colorado.